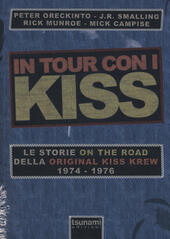 Vi siete mai chiesti cosa accade dietro le quinte di una grande band?
Chi organizza tutta l'attrezzatura? Chi monta tutt gli effetti? E chi macina chilometri su strade di tutto il mondo?
Ecco considerate tutto questo, in più negli anni '70,e avrete in mano il libro
In tour con i Kiss!
La storia narra della vita on tour e degli anedotti della crew dei
Kiss
,anzi della
KREW
come amano precisare i protagonisti dei racconti ,
Peter Oreckinto , J.R. Smalling, Rick Munroe e Mick Campise
Ci tufferemo in una storia incredibile che, dal 1974 al 1976, ha vissuto alti (altissimi) e bassi (bassissimi) e che fa capire a chi non abbia vissuto quegli anni come ci si comportava nello show business dell'epoca, senza scrupoli e senza freni.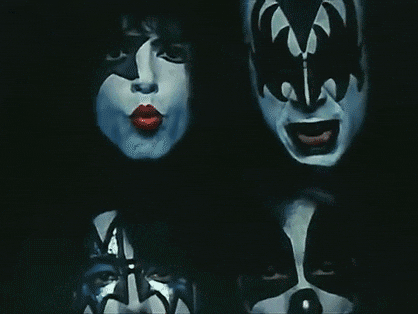 Scopriremo inoltre tante curiosità sulla band Newyorchese, i rapporti tra i membri della KREW e gli artisti, come si sono tirati fuori dai guai a vicenda, e le innumerevoli volte che hanno rischiato la vita on the road.
Consigliamo la lettura a chi vuole scoprire di più sui KISS, ma anche a chi vuole scoprire cosa si celava agli albori dietro l'organizzazione del "Best rock n roll show in the world"!
Il libro è disponibile qui su